The Climate Justice Study Collective (CJSC) supports climate justice practitioners and knowledge holders from the greater Vancouver area to engage in collective study with UBC and SFU faculty on what climate justice means in our region, to identify and build connections among disparate climate- and justice-related issues locally, and to forge new research partnerships.
Why a study collective? Study groups, conscious-raising collectives, and self-education initiatives have long been central to progressive movements, as spaces for building collective analyses and forging solidarities. Such spaces are urgently needed in the climate movement, which necessarily encompasses far-flung issues and constituencies. The Climate Justice Study Collective is motivated by the guiding questions: how do we build solidarities among diverse movements or initiatives engaged broadly in struggles for climate justice, in order to increase our collective power to make positive change? How do we cultivate shared desires and visions of a future world worth fighting for?
Toward these ends, CJSC members participate in community-building activities, including helping to lead study group sessions exploring key issues in climate justice politics and holding a public conversation with the UBC and SFU communities on topics informed by this group work, as well as advising on the research agenda of the Centre for Climate Justice. To learn more about these and other upcoming events, subscribe to our newsletter.
January – June 2023 Cohort:
Our current cohort, in partnership with SFU's Community Engaged Research Initiative (CERi) and SFU's Vancity Office of Community Engagement (VOCE), includes Indigenous elders, IBPOC youth activists and artists, a local elected leader, a lawyer, and local union and community organizers. CJSC members engage in monthly study and discussion sessions with UBC and SFU faculty, guided by the overarching questions: what is climate justice? And, what is required to advance climate justice in the communities and environments in and around so-called Vancouver, BC? This year, the program is based in Vancouver, on the unceded ancestral territory of the xʷməθkʷəy̓əm (Musqueam), Sḵwx̱wú7mesh (Squamish) and səlilwətaɬ (Tsleil-Waututh) peoples. Our monthly gatherings have been inspiring, thought provoking, and a wonderful opportunity to learn from new perspectives and build relationships centered on furthering climate justice in our communities.
Learn more about our cohort's community members: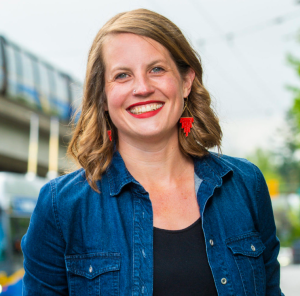 Christine Boyle is a second term City Councillor with OneCity Vancouver. In 2018 Councillor Boyle led Vancouver to declare a Climate Emergency, and since then has led the city's effort to act at the scale of the climate crisis, rooted in equity and justice. Before running for Council Christine spent many years doing climate justice organizing, particularly among diverse faith communities, including at COP21 and the Vatican. She is an ordained United Church minister, and a parent to a kid and a teen.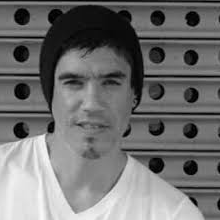 Nicolas Crier (he/him, 44, Cree) is a Peer Co-Lead, Writer and Research Assistant (Tech 2) with the UBC Transformative Health & Justice Research Cluster. Now in its fourth successful year as an "established" research cohort, this highly innovative group of academics, elders, and community members with Lived Experience are quietly helping to guide bold new conversations on how we as a society can change the outcomes of urgent health and justice determinants such as penal incarceration, social stigmatization and the criminalization of Indigenous Drug Users. In all these efforts, Nicolas realises that Climate Change Justice is what is going to continue to make them possible for him at all.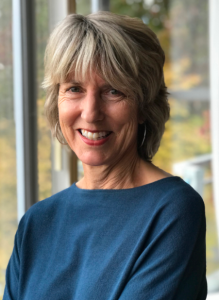 Cheryl Cameron is a veteran climate organizer, recently resigned from her role as Director of Organizing for Dogwood Initiative. She is well connected in the climate movement, and has taken part in designing and implementing a wide variety of politically oriented campaigns aiming to reign in fossil fuel extraction, ranging from ending fossil fuel subsidies to electoral campaign finance reform. In her youth, Cheryl spent five seasons working on a commercial salmon seine boat on the North Coast, the decline of which incited her passion for environmental activism. Cheryl has 3 adult children, two of whom are professionals focused on climate justice – one as a policy analyst with IISD, another a physicist working at General Fusion working toward longer term clean energy sources.
Tara Ehrcke is an educator, teaching secondary math in the Lekwungen speaking territories (Greater Victoria) and facilitating union workshops across the province to colleagues in the BC Teachers' Federation. Tara is currently a member of the BCTF Committee for Action on Social Justice, as well as the BC Federation of Labour Climate Justice & Jobs Committee. A life long trade union activist, Tara is excited to work with others to strengthen relationships between labour and the community so that we can collectively build the power to change the world.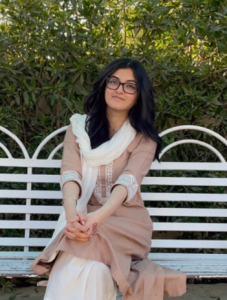 Zoha Faisal is a teenage climate and community organizer residing on the unceded lands of the Katzi, Semiahmoo, and Kwantlen Nations, so-called "Surrey, B.C." She is a co-founder of Climate Recentered, a local movement of BIPOC working to build long-term mutual aid projects and communities of care in order to grow climate resilience and action, with racialized and
marginalized people leading the charge. She is also a core organizer with Sustainabiliteens, a grassroots organization bringing teenagers together from across the Lower Mainland to organize mass mobilizations and campaigns targeting those responsible for climate injustice.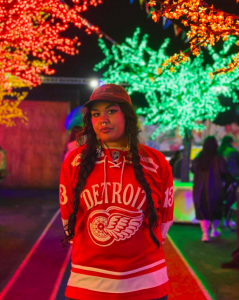 Janelle Lapointe is an Afro-Indigenous climate justice and Indigenous rights activist from Stellat'en First Nation, currently the interim Director of Public Engagement and Mobilization at the David Suzuki Foundation and a guest on Sḵwx̱wú7mesh (Squamish), Səl̓ílwətaʔ/Selilwitulh (Tsleil-Waututh) and xʷməθkʷəy̓əm (Musqueam) territories. She leans on her lived experience growing up on her small reserve in Northern British Columbia to ensure that intersectionality is at the forefront of environmental narratives, to build power and help others see their stake in fighting back against the status quo. She has spent the last few years Frontloading* a new mass movement organization, to unite everyday people from Canada, Quebec and many Indigenous Nations across the lands to demand a Green New Deal that takes power from the hands of the billionaires and returns it to us all. (Easy stuff!)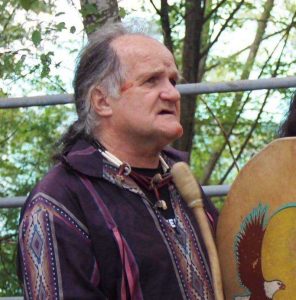 Jim Leyden is currently the elder at Kwekwecnewtxw,  the Coast Salish watchhouse on Burnaby Mountain as part of his resistance to the TMX Pipeline.  He is also involved on a volunteer basis with the setting up of an Aboriginal Council at Oppenheimer Park in the DTES in an effort to support and find solutions for Indigenous people.
Robert Nahanee is a Squamish Nation Elder, and has supported Jim Leyden in the watch house, with the nation to address the issue of the clear cutting of the forest 🌳 in Squamish traditional territory.
Robert Patterson is a lawyer and tenant advocate with the Tenant Resource & Advisory Centre (TRAC). The focus of his work is on protecting tenants' right to safe, adequate, and accessible housing, primarily through direct legal representation at the Residential Tenancy Branch and BC Supreme Court, as well as through systemic advocacy to different levels of government about housing issues that affect residential tenants. TRAC's recent work with the UBC Centre for Climate Justice has turned our attention towards the intersection of the climate crisis and the housing crisis.
This year's cohort has been coordinated by: Rafi Arefin, Jess Dempsey, Gastón Gordillo, Tara Mahoney, Taco Niet, Sara Nelson, Lorien Nesbitt, and Annika Ord
About the partners:
The UBC Centre for Climate Justice (CCJ) is a new cross-campus research centre situated on UBC's Vancouver campus, on the traditional and unceded territory of the Musqueam people. Inaugurated in November 2021, the CCJ supports collaborative, interdisciplinary, and community-engaged research that advances just and effective climate action. As a Centre for Climate Justice, the CCJ aims to utilize UBC's resources and capacities in service of those already working towards an environmentally just future. This involves bringing together activists, policy makers, elders, scholars, and community partners to identify and amplify demands, facilitate community action, and transform policy.
SFU's Community-Engaged Research Initiative (CERi) promotes principles of participation, cooperation, social transformation, and knowledge translation to lift and strengthen the capacity of SFU's researchers and students, to engage respectfully and ethically with community organizations, Indigenous Nations, community members, and leadership, including cultural leaders. CERi engages students, researchers, and communities to build productive and ethical research partnerships, including by centering and supporting the knowledge and expertise that already exists in community organizations, Indigenous Nations, and leadership.
SFU's Vancity Office of Community Engagement (SFU VOCE) supports creative engagement, knowledge democracy and access to arts and culture since December 2010. We recognize the arts as a catalyst in social change and transformative community engagement. Our programs are designed in collaboration with and for our community, creating dynamic content in the areas of Arts, Culture, and Community; Social and Environmental Justice; and Urban Issues.